NICE TO MEET YOU.
"I dedicated Sydney Evan to my family and named the brand after my two children Sydney and Evan, and my father, SY. My most profound source of inspiration comes from concepts of spirituality, sentiment, and strength. Sydney Evan celebrates the uniqueness of our lives and inspires you to do everything with love."
Founder of Sydney Evan
ABOUT US
Sydney Evan is Fine Jewelry For Every Story. Designed in love circa 2001 by Rosanne Karmes—pieces are inspired by sentiment, spirituality, and strength. Classic served up with a twist, we design jewelry with big personality that lasts forever.
SERVING LOVE FOR TWO DECADES
We celebrated our 20th anniversary in 2021. Over the years, Rosanne Karmes has designed and created collections for every story that embody love, joy, protection, symbolism, and sentiment like never before!
BE LOVE. WEAR LOVE. SHARE LOVE.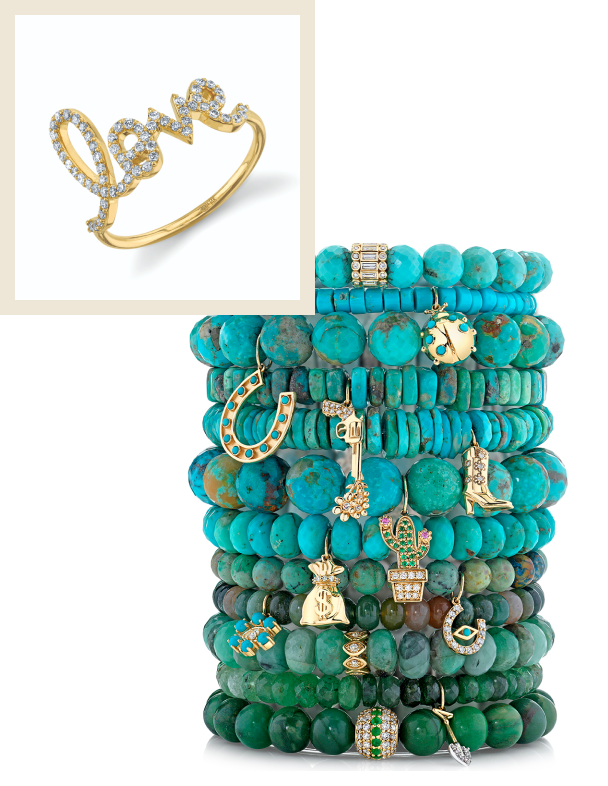 HAPPINESS IS OUR MINDSET
Our mission: to make people smile. We believe you can live a happy life through the power of positivity. Create your own luck!
LOVE IS OUR CULTURE
We have a heart of gold. We rise by lifting others and believe it's what you give. Kind people are our kinda people. Cherish your community.

PLAYFUL CHIC IS OUR STYLE
We bring the fun. Our iconic designs embody flair: classic served up with a twist. Find what sparks your joy and wear your heart on your sleeve (or finger).
SYMBOLISM IS OUR CORE
Meaning is everything. Customized pieces to define you. Express your style. Express your story. Wear jewelry as protection to live boldly.
SPOTTED IN SYDNEY EVAN
We are honored that so many empowering women have adorned our collection, including Kate Moss, Miley Cyrus, Rihanna, Eva Chen, Julia Roberts, Gabrielle Union, Brie Larson, among many others. Special thank you to my amazing customers for supporting us these past two decades. We are excited to keep creating for everyone!